Auto Loans
When buying a vehicle, you can count on Andrews Federal Credit Union to keep payments affordable! We offer loans for:
New or used cars (trucks, vans, or SUVs)
Motorcycles
Recreational vehicles (Boats, RVs, campers, or trailers)
And with our flexible financing options, virtually everyone can find a payment to fit their budget. Our Auto Loans come with:
Affordable payment options
Terms available up to 84 months
Convenient online application
Fast pre-approvals
Additional options available, such as Loan Guard and GAProtection
Auto Rates
To view our latest rates, visit our website.
Payment Protection
Death and disability are unpredictable and could happen to anyone, at any age. Payment Protection¹ can help safeguard your investment by covering your loan if you or your co-borrower are unable to make payments. Adding Payment Protection to your loan can:
Eliminate all or part of your remaining loan balance
Protect your credit rating as loan payment obligations are made on your behalf
Create financial secruity for your family
Free-up extra cash when it's most needed
Ask your member service representative about this valuable benefit when you apply for your loan!
¹Payment Protection may be available for personal credit cards, auto loans, personal consumer loans, and home equity loans.
Your purchase of Payment Protection is optional. Whether or not you purchase Payment Protection will not affect your application for credit or the terms of any existing credit card agreement you have with the financial institution. There are eligibility requirements, conditions, and exclusions that could prevent you from receiving benefits under Payment Protection. You should carefully read the contract for a full explanation of the terms.
Guaranteed Asset Protection (GAP)
Guaranteed Asset Protection (GAP) covers your vehicle if it is stolen or damaged beyond repair. This valuable coverage pays the balance of your Andrews Federal loan that your insurance company may not cover. A low, one-time payment now protects you for the life of your loan.
You can extend your GAP protection with GAP Advantage and GAP PowerBuy. When you choose GAP advantage, you'll receive a $1,000 allowance to finance a replacement vehicle with us. With GAP Advantage with PowerBuy, you could receive even more with additional money towards the purchase of a new vehicle.
Find the Right Car
Search our inventory
Research a Vehicle
Customize new car models.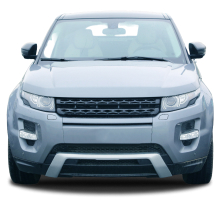 Find a Dealer
Get maps, car listings and price quotes.